Licensed by
Govt. Of India
Real-time payouts
(Payments within 24 hours)
High returns
on investment
Download the app
Play around and get familiar with the app before you sign-up. Join us once you trust us.
Choose your goal
Identify your goal and timeline. Complete the subscription and get started.
Bid
Multiple open auctions every month for your convenience.
Realize your goals
Real-time payouts to ensure your goals become reality.
Testimonials It's amazing, I took 2 chits from them. They supported me during my emergencies. Support members are really polite and humble with the persons. I liked it. I encourage the people to take chit from them. They value money and people.
Thejaswini Peddireddy One of the best chit fund company and very transparent... We can trace everything on finger tips through mobile app.
Dhadbajan Balram Almost everything is online and easy through the app. Easy auction and processing of payment compared to other companies. The best part is they dont give reasons/timelines if the auction is won to transfer the prize money.
Prathima Morey
Why choose myPaisaa?
myPaisaa allows you to invest digitally in a fully transparent chit fund that offers attractive returns. You also get to borrow affordably compared to other financial institutions.
Know More
Real-time payouts
(Payments within 24 hours)
Multiple auctions
every month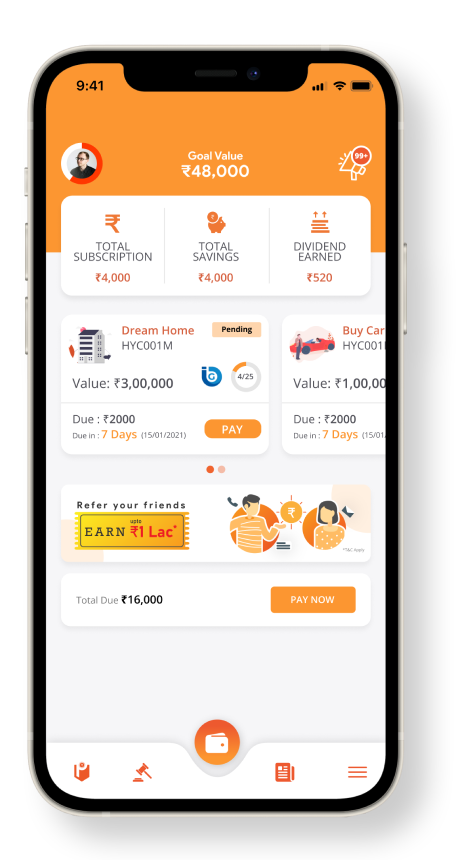 How safe is it?
myPaisaa is licensed by the Govt. Of India and regulated by the Registrar of Chit Funds. We follow a transparent process of auctions and payouts as well as adhere to all regulatory norms.
Know More