The Best Chit Funds in Bangalore to Build Your Savings –
my
Paisaa
Welcome to
my

Paisaa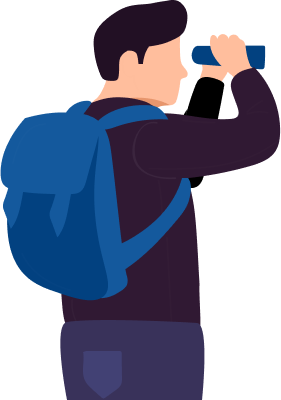 If you're looking for the best Chit Funds in Bangalore then let us stop you right here, you have arrived at your destination. myPaisaa brings you a highly reliable Government-approved online chit fund that you can join from the comfort of your home. Chit funds have been around for hundreds of years, but they've been riddled with inefficient and unreliable processes. myPaisaa is transforming this legacy segment. You don't have to worry about late dividend payments, manual auction processes and unregulated activities anymore.
With myPaisaa online chits, we offer a completely transparent chit investment solution. All our processes are automated and managed digitally. From dividend payouts to auction participation and prize money distribution, everything is controlled digitally. There is no scope for manual interference, allowing for completely transparent activities. With our re-vamped digital chit solution we hope to address all the problems plaguing current chit investors.
We believe we're currently one of the best chit funds in Bangalore offering a truly rewarding savings solution that offers the best returns in the market.


Why is
my

Paisaa one of the best Chit Funds in Bangalore?

Safe and Legal
myPaisaa is India's Trusted Online Chit Firm. Our organisation has all the licenses and certifications from the legal authorities in place. Moreover, we're recognised by the Government of India and regulated by the Registrar of Chits. Our customers' trust is of utmost priority to us, and we've taken all measures to ensure it.

100% Digital
Lastly and most importantly we're a 100% digital chit app. All our processes from document collection to dividend payouts and prize money distribution is handled in real-time.

Currently, we have over 10,000 app downloads, and this number is growing at a fast pace. We have several happy customers and an average rating of 4.1 on Play Store. Lastly, we're backed by Bharat Inclusion Initiative & Department for Promotion of Industry and Internal Trade (DIPP). We're well on the way to becoming the Best Chit Fund in the country!
Why choose Chit Funds?

Chit Funds are one of the oldest forms of investments used by many Indian households. This financial concept allows each and every subscriber to save, grow and borrow money from their own savings easily. In case of borrowing the interest rates are much lower than personal loans, while the returns on savings are as high as 10% annually.

Additionally myPaisaa offers some unique benefits:
We offer 24hr payouts of dividends and chit prize

With myPaisaa, you can participate in 4 e-auctions per month
All auctions are held online through our app
We're a fully compliant chit company
Our customer support team is available 24/7