my

Paisaa - One of the top 10 chit fund companies in India!
Welcome to
my

Paisaa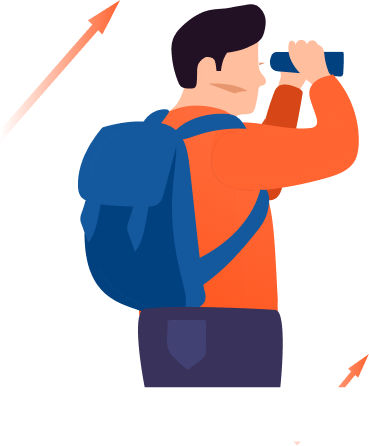 There are umpteen chit funds all over India and they have existed for time immemorial. But we at myPaisaa wanted to be one of them but by raising the bar. Yes, we are one of the top 10 chit fund companies in India. And we were able to achieve this feat by innovating age-old processes of this age-old saving/borrowing tool.
To do this, we relied on the digital wave that India is riding on. We decided to save time, money, & effort by completely turning the tables in the chit fund space. We did this by creating the first ever Digital Chit Fund App in India! Yes, to challenge the laborious ways of handling chit funds manually, we created the myPaisaa 100% digital chit fund App.
Our App makes the whole process of saving in a chit fund, participating in auctions in a chit fund, paying installment for the chit fund to receiving dividends from the chit fund an easy process! With the greatest advantage that we offer, that is charging just 2% commission on some of our chit funds, we are easily one of the top 10 chit fund companies in India.
Apart from being one of top 10 chit fund companies in India, there are several other reasons for people preferring myPaisaa the most! Chit Funds have always been known to appeal to people from different sectors & sections of the society. Moreover, chit funds are known to address the gaps left by the traditional banking sector in many parts of the country. We at myPaisaa believe that it is indeed our responsibility to ensure that we fill these gaps as much as possible by helping people from all walks of life.
Hence, we at myPaisaa, are proud of the community we have tried to build over the years. Slowly & organically, we now have a cluster of over 20,000 users who rely on myPaisaa, making us one of the top 10 chit fund companies in India. Here are the types of people who are a part of our thriving community:
Retail Employees
Retail Employees are one of our best customers as they not only receive fixed income but are keen on maximizing what they receive. As they are salaried employees, they always contribute to their funds on time and reap the most benefits. Retail employees might have tight budgets but chtit funds give them the flexibility to save as little as possible to make the most of it.
Business Owners
We all know that running a business is not an easy endeavour. For a person to successfully run a business, they will need support from all angles, especially financially. That's where we step in. Considering the pandemic and other unforeseen circumstances, a business owner might always need some money for a rainy day; that's where a chit fund will best assist them as they can participate in the e-auction when required and win the bid immediately.
IT Professionals
IT Professionals from all age-groups invest in myPaisaa. Youngsters who have just started their career in IT to experienced professionals, everyone likes to invest in chit funds as they are at various stages of climbing the financial ladder. While youngsters invest to inculcate the habit of saving, older professionals invest to fund major house-hold expenses. Hence, investing in one of the top 10 chit fund companies in India like myPaisaa can benefit all of them immensely.
Home-makers
According to history, chit funds were started among and became popular due to home-makers. Home-makers in general are always known to be experts when it comes to saving and living sustainably. Chit funds not only bring an innate sense of discipline and order to their habit of saving, but helps them profit from it as well as one can earn 10% interest annually. Thus, making us one of the top 10 chit fund companies in India among home-makers.
Students
Students invest in myPaisaa to fund their education. Some students who work part-time like to ensure they make the most of their savings and hence the interest they receive from myPaisaa serves as a plus point. There is another category of students who don't fund their education but like to invest in our small-value chit plans as they like to save for making purchases or start their investment journey.
What makes us one of the
top 10 chit fund companies in India?
You know who are the people who love myPaisaa. Now, here are the reasons we are loved for, that make us one of the top 10 chit fund companies in India:
Our efforts in reviving chit funds with
Digital Intervention
Our adherence to
Customer-centric Processes
Our belief in
Ethical Conduct
Our offering of
Unique Chit Schemes
With a solid 4.5% rating on Playstore & iOS, there is no stopping us from making investing in chit funds a popular mode of funding/saving/investing, digitally! So get on the myPaisaa bandwagon, one of the top 10 chit fund companies in India, to watch your money grow sustainably, substantially.