Investing in online chits in Hyderabad is better than saving in a bank.
Welcome to
my

Paisaa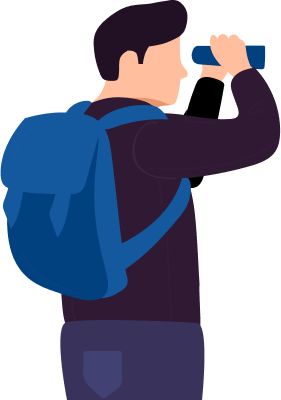 While banks offer Fixed Deposits and Recurring Deposits as saving options and loans and credit cards as borrowing options, chit funds are the best of both rolled into one financial tool! Behold, myPaisaa, the most renowned and trustworthy of all Online Chits in Hyderabad.

Yes, myPaisaa is a lucrative investment solution offering great returns on your savings! When you invest in online chits in Hyderabad like myPaisaa, you have the privilege to use it as you wish. Your chit fund can play the role of a loan or that of a savings scheme, based on your need.
What's more? We at myPaisaa are a 100% Digital Chit Fund App! We've digitized the age-old chit fund and made it extremely convenient for people to use at the tap of a finger in the comfort of their homes.

So get ready to invest in myPaisaa, easily the Best Chits in Hyderabad, which is fluctuation-free, and gives a wholesome interest on your investment. myPaisaa is also registered by the Government of India and regulated by the Registrar of Chits that is appointed by the state. Thus, making it one of the safest Online Chits in Hyderabad for you to start your savings journey with.

The

my

Paisaa edge over a bank

With easy accessibility and a quick process of verification, we're able to promote Financial Inclusion by ensuring all the rungs of society have a fair chance at investing in this savings solution. Borrowing through myPaisaa, the best Chits in Hyderabad is fairly simple as it takes just 2 mins to sign up. Moreover, the process of approval is quicker compared to the time a bank takes to approve.

Here are a list of reasons how myPaisaa is a far more reliable option to invest in compared to a bank: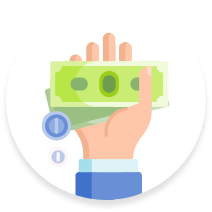 High Interest on Investment
Investment is all about returns. Investing in a bank in the form of an FD or RD might give returns between 5% - 6%. But chit funds offer the double of that around 10% interest per annum making it a lucrative option.
Bank-level security
We give safety utmost importance at myPaisaa. All the details of our customers are kept secure with enterprise-grade security measures in place. Moreover, we're a completely transparent chit fund firm. It reflects in the manner in which we conduct our payouts and e-auctions.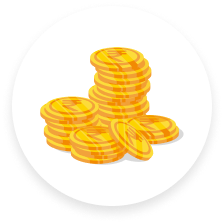 Avoid Processing Fees
When you take a loan from a bank, you are bound to provide a flurry of paperwork and proof. Apart from that, you end up paying quite a lot of processing fees as well. Thankfully, there are no administrative and processing fees charged for investing in myPaisaa.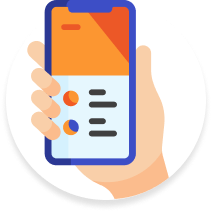 No Guarantor & Paperwork
The best part about investing in registered online chits in Hyderabad like myPaisaa is that we verify details digitally. Leveraging India's digital infrastructure of UPI, eKYC, and eSign, we verify a person's identity digitally without the hassle of excessive paperwork or guarantors.

Currently one of the Best Chits in Hyderabad, myPaisaa has the greatest advantage over every other chit fund in the country with the pricing of its commission. Yes, we at myPaisaa charge only 2% commission, unlike other chits that charge between 5% - 8%.

By automating processes like dividend payouts, conducting e-auctions, prize money distribution, and initial verification, the money or rather your money we save is indirectly back in your hands as we charge a low commission. Apart from the staggeringly low commission of 2%, we also have other offerings that make myPaisaa one of the Best Chits in Hyderabad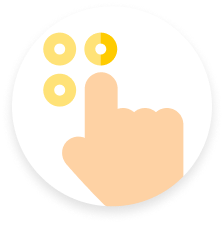 4 auctions every month
Yes, we at myPaisaa conduct 4 e-auctions every month. Instead of conducting a standard auction per month, we're increasing the chances of winning by 4x.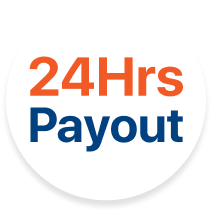 24hr Payout
Winners are not meant to wait. Hence, we ensure that your prize money is paid within 24hrs. We also make sure that the dividends are transferred to your account within 48hrs.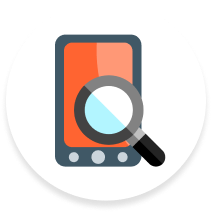 Transparency
Monitor your chit, processing charges, auction details, and due date with ease, on our App. We disclose all the information you need to know about us as a brand and your chit fund, in particular, making us one of the most reliable Online Chits in Hyderabad.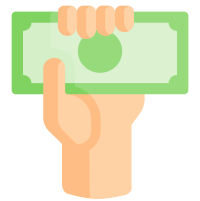 Loyalists
The myPaisaa tribe is growing far and wide. Yes, with over 10,00 App installs, auction turnover of over 20cr, and an average 4+ rating on the Playstore and App Store, there's no stopping us!

We are well on our way to becoming not only the best chits in Hyderabad but the whole of India as well. With registration in place, a digitally compliant App and a steady following, we're propelling people to appreciate the uniqueness of chits. We're making people believe in the best of chits again, one download at a time!