my

Paisaa - Revolutionising online chit funds in India
Welcome to
my

Paisaa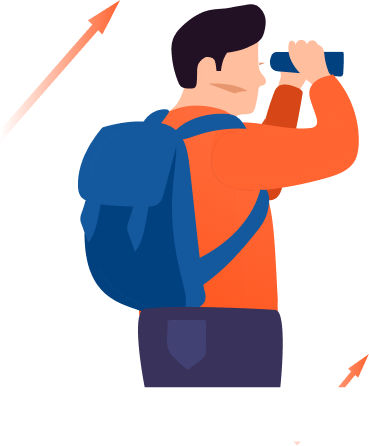 Chit Funds are the most flexible and sustainable form of investment and funding. In a world inundated with inorganic and volatile forms of investment like crypto and shares, we decided to reinvent a quintessentially Indian form of savings by becoming the first Online Chit Fund in India.
As one of the first and foremost Online Chits Fund in India, we take pride in being 100% digital in our transactions, handling, and monitoring. With our simple App, you can accomplish your goal-based investments and even get rewarded for the same.
The most uniques aspect of chit funds is that it does not that does not fluctuate in these changing times. As chit funds are a community-based investment, you are essentially creating a pool of money from which you can contribute and fund from. This implies, that you are indeed borrowing from your future self at close to 0% interest (funding) and gaining 10% interest annually on your savings (investing).
Yes, we're one of the first Online Chits Fund in India to have introduced scratch cards where we will recognize the small contributions and steps you take towards accomplishing your chit goals like paying your monthly installment on time and referring your friends to our App, etc.
Hence, as one of the best Online Chits Fund in India and in line with India's developing digital infrastructure, we're able to leverage the incorporation of several services like e-Sign for virtual signatures, RazorPay for enabling online payments, eKYC for verification, and many more.
So be a part of revolutionising Online Chit Funds in India by being a part of myPaisaa, an online chit fund App that has garnered over 20,000 App installs in just a span of two years!
Explore unique chit plans like none other!
After a thorough analysis of behaviour patterns, we constantly try to reinvent the chit funds space by mustering unique chit plans that no other Online Chit Funds in India have conceptualized. The best part about all our chit plans is that each one of them is scrutinized and verified by the ultimate authority in the chit fund space, that is the Registrar of Chits of the State we're registered in. Yes, the status of every chit plan of ours can be checked on the T-chits portal which is the Telangana chits portal. As one of the reigning Online Chit Funds in India, here are the four chit plans our customers love:
The smaller, the stronger.
Grow your savings substantially by investing in Online Chit Funds in India like myPaisaa. Our 50K chit plan is surely a great form of investment to fulfill your small goals. It spans around a time period of 25 months where all you have to do is invest a small amount of Rs 2,000 every month digitally. With this, you not only earn dividends of Rs 125* every month but you pay a meager commission of just 5%. When in need of the money, be it during the first month of the chit fund period or the last month of the chit fund period, you can bid and win up to Rs 47,500 through e-auctions.
The bigger the better
Fund yourself without the hassle of paying high interest by investing in the Bada Save Rs 1,00,000 chit scheme. All you have to do is diligently contribute an amount of Rs 4,000 towards your chit fund every month for 25 months. You will literally be rewarded every month for paying towards your chit fund by receiving monthly dividends of Rs 250* till the end of the chit fund period. What's more? You can win up to Rs 95,000 by participating in the e-auctions. So don't think twice about investing in verified Online Chit Funds in India like myPaisaa, it is truly rewarding.
The more, the merrier
Fulfill your long-term goals with the Zyada Save chit plan. This is the most popular myPaisaa chit fund scheme which is a 3 lakh chit plan. All you have to do is invest Rs 10,000 for a span of 30 months. By investing in this plan, you can earn dividends of Rs 1,250 every month. This not only serves as a great source of passive income but is a stable investment option. Hence, contributing to registered Online Chit Funds in India like myPaisaa, is a safe option.
The faster, the finer
This is a one-of-a-kind chit plan which lasts for a span of 10 months only. It is designed to help investors who are looking to fulfill their urgent borrowing needs and quick funding options. It is a 50K chit plan where we conduct 10 e-auctions every month to create more opportunities for people to borrow. So support this age-old form of investment by supporting registered Online Chit Funds in India like myPaisaa, by investing in their chit plans.
Get ready to start your saving/funding journey with myPaisaa
There are several reasons that make myPaisaa truly distinctive:
myPaisaa is one of the first registered Online Chit Funds in India.
myPaisaa challenged the traditional concept of having 1 auction a month by conducting 4 auctions every month/chit plan.
It is the first Online Chit Fund in India to onboard RazorPay as their payment partner.
myPaisaa is also the first Online Chit Fund in India to introduce a chit scheme that conducts 10 auctions every month.
With an incredible 4+ rating on iOS & Playstore, there is no doubt that myPaisaa is here to take India by storm in the ensuing months by truly expanding the chit fund landscape. Being an Online Chit Fund in India, we are well on our way to revolutionizing this Indian form of saving & funding like none other. So value every rupee you earn by saving it in the form of chits plans on myPaisaa, it is the most resourceful & reliable way of saving/ investing/ funding/borrowing.