my

Paisaa - India's only Online Chit Fund
Welcome to
my

Paisaa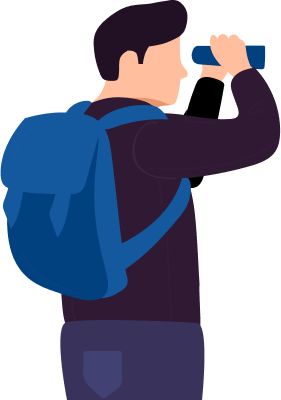 We at myPaisaa are here to not only revive traditional chit funds but also provide easy monetary access to all the sections of society. With limited paperwork and unlimited freedom to choose and invest in a myPaisaa chit plan, you can get ready to save with the most promising online chit fund company in India.

Yes, we have made that possible with utmost digital intervention and technological excellence. Being an online chit fund, we have completely eliminated the problems that traditional chit funds face like operational costs, manual labour, time-consuming formalities, and business overheads. We have entirely automated the whole process to ensure we give this age-old form of savings a presence in today's digital era.
Hence, the money we're able to save by digitizing the process reflects in the low commission charge. By gaining people's trust and confidence in this manner, we're able to secure our position of being India's first 100% Digital Fund Firm.


We are the new and improved online chit fund redefining what it means to invest in a fluctuation-free market; As myPaisaa honours, every commitment made to its customers by providing prompt and pro-active customer service.

Here's how we're bringing down the commission!



As mentioned above, we are the only online chit fund to charge an all-time low commission by digitizing the whole process. So let's dive in to understand how exactly we're able to digitally implement the chit fund process through myPaisaa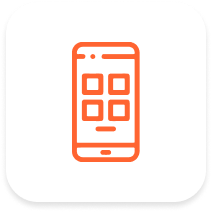 Digital App
The myPaisaa App already has a strong customer base of over 20,000 people! Our new and improved app is available both on Play Store and iOS. We constantly upgrade it to ensure you have a seamless online chit fund experience.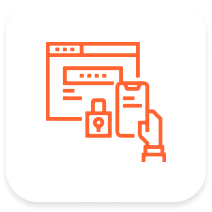 Digital Authentication
With India's flourishing Digital Infrastructure UPI and eKYC, we're able to authenticate our customer's identities. As being the leading online chit fund, it is indeed our responsibility to ensure we smoothen the sign-up process. Recently, we even got e-Sign onboard to further enable virtual document completion.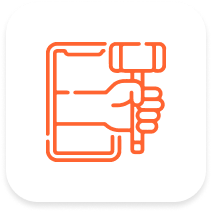 Digital Auctions
Unlike earlier times, you can take part in an e-auction right at the comfort of your home. Especially during Covid times, this is preferable. You'll be informed in advance about upcoming auctions. They are conducted regularly on the 10th, 15th, 20th & 25th of every month.
Digital Payouts
You can pay your installment every month, digitally through our online chit fund App itself. With Razor Pay as our payment gateway, you can be assured of reliable and quick transactions and updates on the same. With regard to dividends, we ensure it is transferred to your bank account within 48hrs after every auction.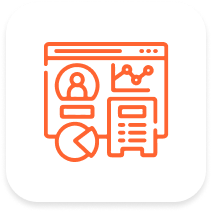 Digital Monitoring
Monitor all the details regarding your online chit fund at any time of the day. Yes, go through your auction details, clarify past transactions, and keep a tab on your fund on our App. You can even get in touch with our ever-helpful customer service team, in case of any issues.
Get ready to invest in our online chit fund!



Yes, we at myPaisaa are here to ease the way into your path of financial investment/funding. With the right savings solution like ours, be rest assured that your online chit fund will grow organically and sustainably.
2-min sign up
Complete eKYC by providing your Aadhar Card & Pan Card details. You'll even be asked to take a selfie to authenticate your identity.
Select a goal
Right from funding your bike, saving for the future, or even your wedding, there are various goals you can choose from to start your online chit fund journey.
Borrow up to 95% of your chit value
Yes, as we conduct 4 auctions every month. So stand a chance to withdraw 95% of your chit value from your online chit fund.
Earn up to 10% interest annually
If you are in this for the long run, then invest mindfully in a safe and credible platform like ours and gain interest effortlessly.

Brace yourself to invest in India's fastest-growing online chit fund - myPaisaa! With over 25crores of auction turnover and an average rating of 4.5 on PlayStore, we are the most preferred online chit fund App to start your savings journey with!