Participate in 10 auctions every month on our Online Chit Fund App!
Welcome to
my

Paisaa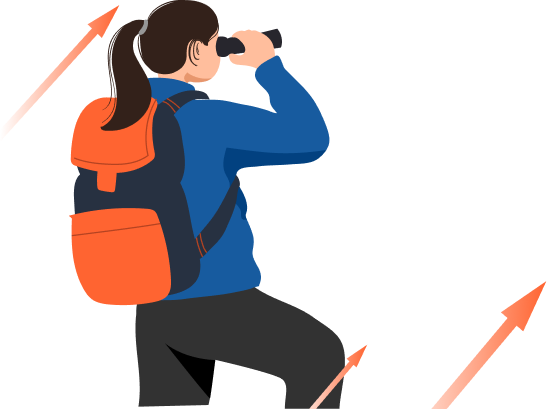 Yes, you heard that right! We at myPaisaa are proud to present our brand new 10X10 Chit Fund Plan that enables you to participate in 10 auctions every month! After thorough market research and based on customer insights we craft chit plans for our fast-growing online Chit Fund App.

myPaisaa is the first and foremost 100% Digital Online Chit Fund App in India. With transparent auctions, the ability to monitor chit plans online, e-auctions, hassle-free digital authentication, and quick transactions, we're quickly becoming one of the most preferred online chit fund Apps in India.

Presently, we have 4 chit plans that run the show at myPaisaa. While most of our plans essentially are for savings, the latest addition is a plan that is actually great for quick money. Yes, the 50K JaldiPaisaa Chit Plan is a great borrowing tool!
It is a 10-month chit plan that 100 people can be a part of. The hallmark of this plan is how you can participate in 10 auctions every month whereas most traditional chit funds hold auctions once or twice every month. Thus, making us the first online chit fund App in India to come up with such a unique chit plan that allows users to take part in 10 e-auctions every month. Through this stellar plan, you can increase your chances of winning by tenfold.

We are also the only online chits App. We're able to provide such a customer-friendly price as most of our operations are automated. Hence, the growing trust of people is due to the transparency we offer, the customer-first processes in place, easy accessibility, and quick payouts. So get ready to explore not just the 10X10 Chit Plan but the others as well on our online chits App!

Explore

my

Paisaa Chit Plans.
Explore unique savings schemes like none other!

Saving through one of the chit plans on the myPaisaa online chits App has a lot of benefits. For starters, you make 10% interest annually. While most banks offer an interest rate of 7% - 8% through FDs & RDs, the money you save on the myPaisaa online Chits App accrues double the interest.

What's more? You even receive a dividend, every month diligently. Yes, myPaisaa investors receive higher dividend payouts because of the 2% ONLY commission charges. Also, as GST is charged on the commission value, you end up saving there as well.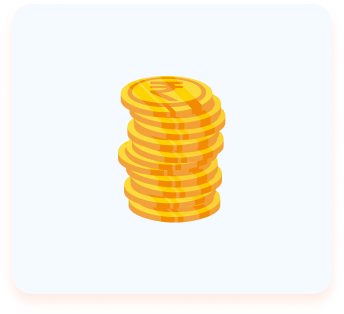 Save on a small scale
Are you new to your savings journey? Are you still in the phase of trying new avenues to make your investments lucrative? Then the Chota Save Plan on our online chit fund App is made for you. It's a 50K plan where you only have to invest Rs 2,000 every month for about 25 months. You can bid online through e-auctions and when you win, you can withdraw upto Rs 49,000 in one shot. Hence, for expensive purchases or for quick money during emergencies, the Chota Save is a plan to be reckoned with.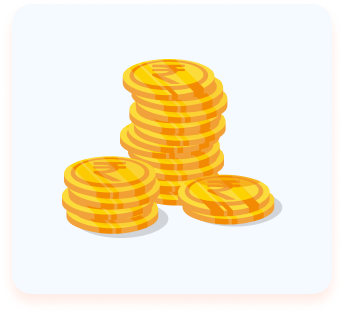 Save on a medium scale
Having explored stocks, crypto, FDs, & RDs, if a chit fund is what you intend on saving in due to the stable market and assured interest, then the Bada Save Plan is ideal for you. It is a 1 Lakh Plan on our online chits App where you can save Rs 4,000 every month. For saving an amount as less as Rs 4,000, you have the privilege to bid, win the auction and receive 98% of your chit value. Yes, you can win the auction in the first month itself and receive Rs 98,000 through our e-auction. Or you can continue saving and make 10% interest annually on the chit value.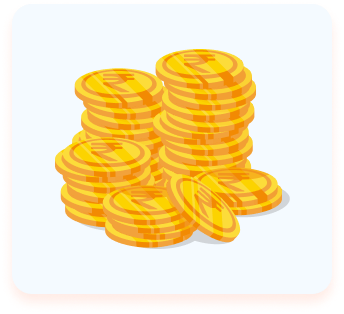 Save on a large scale
This plan is perfect for seasoned investors. With the Zyada Save Plan on our online chits App, you can save Rs 10,000 every month and earn a monthly dividend of Rs 2,800. Yes, this is a 3 lakh chit plan where you can make an overall of Rs 15,000 compared to traditional chit funds. You even save Rs 1,080 with GST charges. This plan is the best-selling plan on our online chits App.
my

Paisaa - the most reliable online chit fund App!
There are several reasons behind the meteoric growth of myPaisaa. Here's a glimpse of the same:
Compliant as per the Chit Funds Act of 1982
10,000+ customers have already embarked on their savings journey with us
20 cr auction turnover in a span of 2years
Regulated by the Registrar of Chits
Recognized by the Govt. of India
Backed by The Dept. for Promotion of Industry and Internal Trade
Backed by The Bharat Inclusion Initiative & Department for Promotion of Industry and Internal Trade (DIPP)
Without further ado, get started with your savings journey with our online chit fund App - myPaisaa! With a high-tech app and strong ethics, we're ready to meet each and every need of our subscribers.