High return
on Investment.
Real time payouts
(prize and dividend).
Subscriptions starting as
low as INR 2000 per month.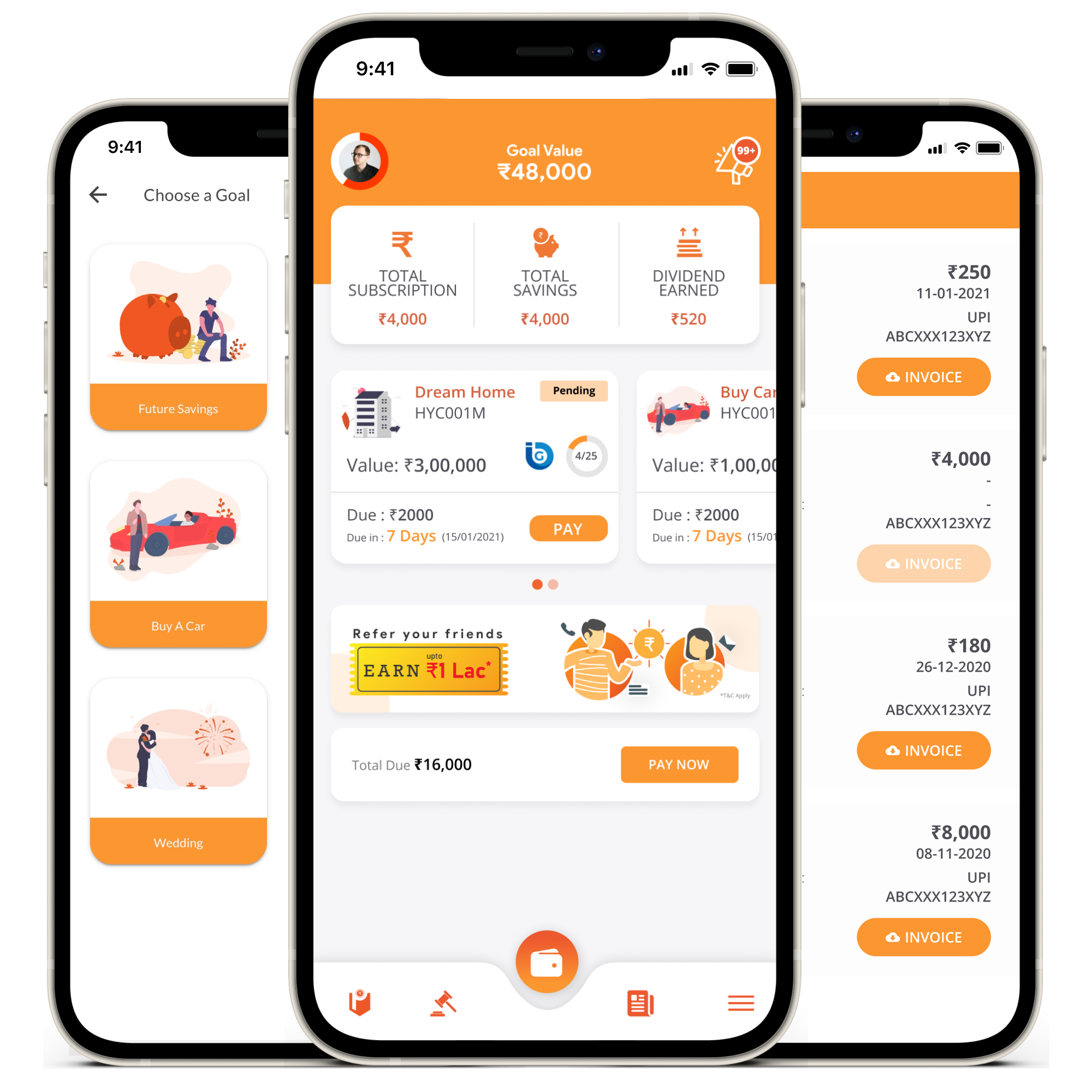 What is myPaisaa?
We are India's first 100% online chit fund firm that's licensed by the Government of India. The myPaisaa app allows you to invest and earn great returns as well as borrow affordably in just a few easy steps. We are a completely transparent chit firm and it reflects in the way we do our auctions and payouts.
Truly Digital
In-app 3-minute onboarding (eKYC & eSign)
In-app eAuctions
Trustworthy
Licensed by the Government of India
Regulated by Registrar of Chit Funds
Completely transparent processes
Customer-Centric
24/7 customer support
Real-time payouts
Multiple auctions every month
Rewarding
High rate of interest on savings in comparison to banks
Low rate of interest on borrowings in comparison to banks
Bonuses for timely subscriptions and renewals.
8.78

CR

Annual booked business
10.2

%

Interest on savings