my

Paisaa is reviving Traditional Chit Funds in Hyderabad
Welcome to
my

Paisaa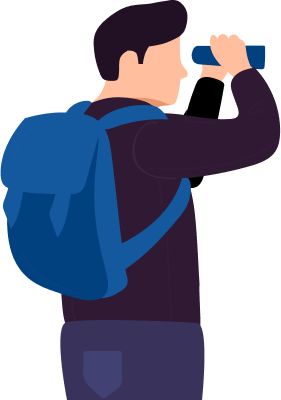 myPaisaa is India's first and foremost chit firm that is reviving the chit fund space with technology. Unique and flexible, myPaisaa chits are a credit and savings investment tool rolled into one! With complete digitized processes, we're becoming one of the fastest-growing and trusted digital chit funds in Hyderabad.
By digitizing the whole process of monitoring your chit through our App, we have gained the reputation as one of the best Chit Funds in Hyderabad. With our App, we're able to provide a dependable saving scheme to people, that you can rely on in times of need or invest in to become profitable.

Easy use and high accuracy are some of the reasons people love myPaisaa. But, apart from that, there are several other reasons that make myPaisaa one of the most successful and best chit funds in Hyderabad. They are: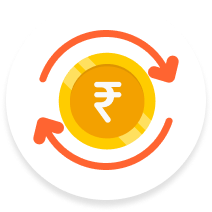 Tax-free Returns
Yes, the monthly dividends you earn from myPaisaa are not taxable. Hence, you can save on that front as well. Moreover, you are even exempted from paying GST on the prize money and the interest accrued. Hence, when we say we're a savings platform, we mean every word of it.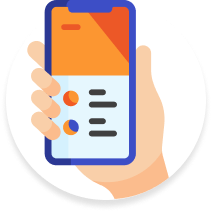 Easy Documentation
We believe in 2-min & hassle-free documentation. Which is why, we rely on eKYC, UPI & eSign to make sure our dependence on manual processes is minimal. Although, at times, we go the extra mile to ensure documentation is in place by visiting our customer's residence even, to verify the documents. Because, safety is never compromised upon, at myPaisaa.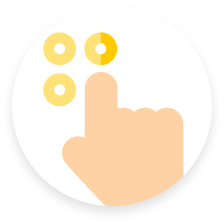 4 auctions every month
To increase the chances one stands in winning the bid, we have 4 e-auctions every month. Every customer is notified beforehand about the e-auction to ensure they're prepared. Thus, you can even take part in an auction at the comfort of your home since it's online. And if you win the bid, we'll ensure you're paid within 24 hrs.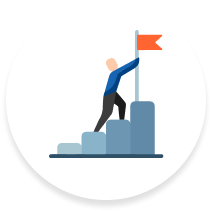 Goal-oriented
Setting a target not only heightens your sheer determination but also helps you stay committed to your target. Saving with a clear vision brings a certain sense of discipline to you and your financial handling. Hence, we not only have tailor-made chit plans for you to select from but we also suggest chit plans according to the goals you have in mind.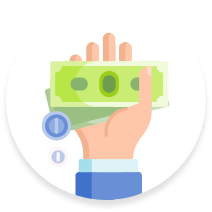 Higher Monthly Dividends
Dividends are a reliable source of passive income. The best part about dividends is how you receive them every month whether you win the bid or don't. Their consistency and the fact that you secure it after you invest every month, surely feels rewarding. As one of the best chit funds in Hyderabad, we can assure you that your dividends will be paid on time.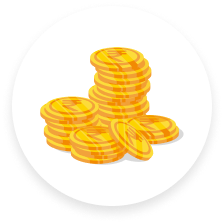 Unbeatable Annual Savings
By investing in a chit, you can earn an annual interest around 10%. It is a great value as most RDs and FDs offer low-interest rate of 5-6% per annum. So maximize your savings up to its full potential! Invest in a risk-free and technologically-advanced platform like myPaisaa and watch your savings grow steadily.
my

Paisaa Chits have versatile benefits

We've upgraded and revived ourselves, to become one of the best chit funds in Hyderabad. Thus, ensuring you start your savings journey with the most credible way for savings. The money you make by investing in a chit can be profitable to you in more ways than one.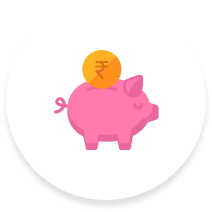 Savings
Savings are synonymous with security. For a secure future, timely savings is the way to go. It gives you peace of mind and a refuge from unforeseen circumstances.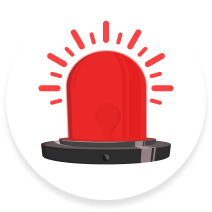 Emergencies
During stressful times, it feels best when you can rely on one but yourself. Hence, for a stable future and to be armoured with a safety net, it is best to invest in a chit.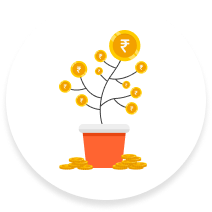 Investment
Volatile investments are not always the best option for an investment. If you're looking for assured returns, monthly dividends, and interest of up to 10% on savings, then investing in a chit is the way to go.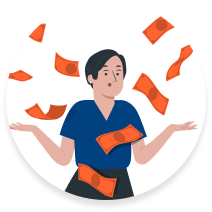 Financial Goals
Keep those dreams and aspirations of yours alive. Make them come true by investing in a plan that suits it best. Without the hassles of paperwork, permissions and collateral, invest in your dream.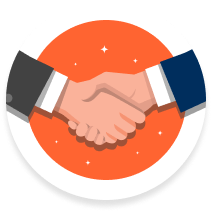 Business Requirements
Business is all about amplification. One can never arrive at a full-stop. You constantly have to reinvest your business to up the ante. Hence, for meaningful savings that will boost your business, don't look further. Invest in one of the best chit funds in Hyderabad, myPaisaa.
Add a new and reformed form of rotating savings to your portfolio. It's time to invest organically and grow sustainably. Invest in India's fastest-growing and one of the best digital chit funds in Hyderabad - myPaisaa.