When it comes to Chit Funds, Hyderabad, think
my

Paisaa!
Welcome to
my

Paisaa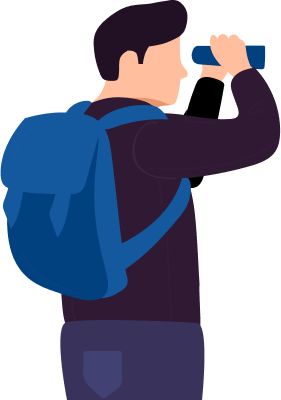 The city of Hyderabad has been synonymous with chit funds for years. This humble and robust investment tool has been a part of many Hyderabad households for times immemorial. myPaisaa, is bringing innovation to this robust tool at a grass-root level. Yes, when you think of Chit Funds, Hyderabad, think myPaisaa. We're re-molding Chit Funds like never before!

We at myPaisaa, have built a new-age and digitally-reliant App that enables you to seamlessly handle your chit, your way! We're eliminating every possibility of risk when it comes to investing in our chit fund. Moreover, with fool-proof, compliant processes we're able to reduce commission charges drastically! Yes, with minimum amount of just 2% spent on commission and maximum amount of savings accrued, myPaisaa is undoubtedly the best chit fund in Hyderabad for you to invest in.
Chit Funds are that one unique financial instrument that is used by all classes of society. By increasing accessibility to a platform like ours that is reliable, regulated and completely transparent, we're promoting financial inclusion in this country, one download at a time. Not just when it comes to chit funds in Hyderabad, but slowly, we'll bring about this revolution all over India as well.

So join hands with myPaisaa Chit Funds, Hyderabad, to make India tap into the enormous potential of chit funds. 10,000 people have already trusted us with their savings as we're fast-growing and on our way to becoming India's most advanced Digital Chit Fund there is.

The Chit Fund investment process
Chit Funds are the only unique financial tool that couples your savings and borrowings. By investing in a chit fund, you can save and borrow at your ease, as you please! Here's how the wondrous chit fund works
Step 1.
Onboarding - It takes just 2 mins to onboard! Yes, keep your Pan Card and Aadhar number ready as you'll be instructed to share those details. Ensuing which, you'll be asked to take a face scan. After these basics are fed into the App, voila! Your account is created.
Step 2.
Choose a Plan - We at myPaisaa have crafted 3 plans called Chota Sava, Bada Save and Zyaada Save, which are of the chit values Rs 50,000, Rs 1,00,000 and Rs 3,00,000 respectively. Choose a plan that best suits your goals and get ready to invest in myPaisaa, one of the best chit funds in Hyderabad.
Step 3.
Documentation - Right after you onboard and choose a plan, you're asked to update two important documents. That is, your 3-month salary slips and your 6-month bank statement. We'll take about 48hrs to verify your account and we'll update you when it's verified.
Step 4.
Save timely - Right after your profile is verified, you will be added to a particular chit fund of the value you've chosen. Every month, you will be asked to make a payment of a fixed amount. This in turn creates the pool of money one can borrow from that particular month.
Step 5.
Bid & Withdraw - If as planned, you will not be in for the long haul due to an emergency, it's alright. Unlike most Chit Funds in Hyderabad, at myPaisaa, you can participate in one of the 4 e-auctions we conduct every month! Take part, bid and win upto 98% of your chit value when you bid. That means that if you're participating in a 3 lakh chit fund, you can earn upto Rs 2,94,000 through e-auctions.
Step 6.
Earn Dividends - Whether you win or lose the bid that particular month or don't even participate in the e-auction, you will receive your timely dividend.
Step 7.
Invest wisely - Investing in Registered Chit Funds in Hyderabad like myPaisaa, is the most ideal way of sustainably growing your savings in a risk-free and fluctuation-free market. The best part is that, unlike banks where you will earn an interest of 5-6%, here you will earn 10% of assured interest. Moreover, you will save on GST as well, as your dividends and prize money is exempted from GST.