The Best Registered Chit Fund in Bangalore –
my
Paisaa
Welcome to
my

Paisaa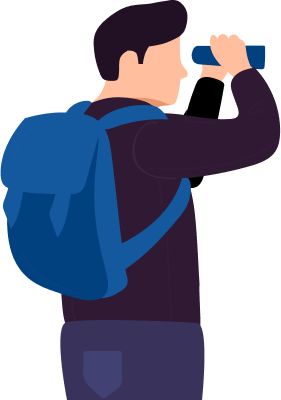 Have you ever thought of investing in a

Registered Chit Fund in Bangalore?

Registered chit funds are a lucrative investment solution that offers investors high return on savings and flexible options to save and borrow from their own investments. Chit funds can be a great investment solution, if chosen properly.
While Bangalore does have many community-based unregistered and unregulated chit funds, it is difficult to find one that is registered and reliable. myPaisaa is one of the

Best Registered Chit Funds in Bangalore

. We are registered on the Ministry of Corporate Affairs Portal (MCA) and on T-chits as well. Moreover, we're supported by Bharat Inclusion Initiative and Department for Promotion of Industry and Internal Trade in India.
my

Paisaa Chit Fund Registration & Verification
At the onset, building trust was a priority for us. We knew that we wanted to be reliable and completely trust-worthy for our customers. In order to build trust in a controversial space like Chits, we felt the first step was to get all our registrations and licenses in place.
Being a Registered Chit Fund in Bangalore, all our chit plans are regulated by the Registrar of Chits. It is mandatory to list all our chit fund plans in advance on the T-Chits government portal. The Chit group, chit value and approval status are all clearly showcased on this portal and can be verified at any time by our members.
Why should you choose
my

Paisaa registered chit fund company
myPaisaa is a registered Chit Fund company and regulated by the Registrar of Chit Funds. Hence if something happens we're answerable to the Registrar of Chits. This department is managed by the State Government, and you can directly approach them and register a complaint if required. In case of non-registered Chit Funds the options to address complaints is limited, as these organisations are not recognised by the Government.
myPaisaa chits is a legal chit fund organisation recognised by the Government. Chit fund registration is not permitted for any individuals or companies convicted of offence under the Chit Fund Act. Moreover, individuals who have defaulted in payment of fees or made any other violations under the Chit Fund Act are not eligible. This clause has been particularly implemented to protect investors from repeat offenders.
Registered Chit fund companies need to have all the following government documents in place – Pan card, address proof, ID proofs, rental agreement, sale deed and latest electricity bill. You can go through all our documents here.
Ready to invest in
my

Paisaa Chit Fund in Bangalore?


At myPaisaa we offer 3 chit plans to meet the savings needs of our customers:
ChotaSave Chit Plan
The ChotaSave Chit Plan is like a starter pack for new investors or for investors looking at meeting quick financial goals. This plan is ideal for customers who've just started earning and who want to set aside a small amount as investment. This plan is also suitable for anyone with a small/ quick financial goal that they want to achieve – like buying a bike, building an emergency fund or saving up for a trip.
The ChotaSave Chit Plan is a 50k Chit Plan. In this plan members must invest ₹2000 every month for a period of 25 months. Members can participate in the weekly online auction to win the prize money any time during the tenure. For those who don't need the money in advance they can continue using this investment as a savings tool. All members in the 50k chit plan get monthly dividends of ₹560 (approx). This ads up to an annual return of more than 10% !
BadaSave Chit Plan
The BadaSave Chit Plan is a good option for investors having surplus income in the bank. This plan is ideal for individuals who've just received a raise or have recently got an additional source of income.
BadaSave is a Rs 1 Lakh Chit Plan where members must invest Rs 4000 every month for a period of 25 months, and they can expect to earn monthly dividends of approximately Rs 1120. Overall, the interest earned from chits is 10%. This is almost double of the interest received from fixed deposits which average at 5.6% annually.
ZyadaSave Chit Plan
ZyadaSave Chit Plan has been created to help investors meet their larger financial goals. This good be savings for a marriage, vehicle, paying down-payment for a home or meeting the medical needs of an elderly person.
The ZyadaSave Chit Plan requires a monthly savings of Rs 10,000. This is a 3 Lakh chit plan for a tenure of 30 months and investors receive an average monthly dividend of Rs 2600. In addition, all members are eligible to participate in online auctions and win the entire chit value prior to the maturity date.
Additional Benefits of
my

Paisaa Chit Funds
Apart from being a

registered chit fund in Bangalore

, myPaisaa chits offer unique benefits compared to other investments like fixed deposits, mutual funds and shares. With chits, the principal amount is always safe and investors can borrow from their own chit plan through online auctions. Overall, chits provide investors high returns of over 10% annually and more flexibility compared to other financial solutions.
At myPaisaa, we wanted to enable millennials to leverage these benefits digitally:

myPaisaa is India's trusted online chit app. We currently have over 10,000 app downloads, and are on the way to quick growth. We're rated over 4.1 stars on playstore and have received hundreds of happy customer reviews as well.


It's the easiest way to start your savings journey!
No, the Chit Funds are not regulated by RBI as Chit Funds do not function on a deposit model, they instead function on a subscription model. They are not regulated by SEBI either as SEBI Act, 1992 specifically precludes chit funds from their definition of collective investment schemes.
It is just regulated by the Registrar of Chits which is managed by the State Government.
The behind the scenes functioning of Digital Chit Funds is quite similar to the Traditional Chit Funds but the amount of transparency is a lot more as compared to the Traditional Chit Funds. The fund is always given to the lowest bidder and everyone else in the Chit Group can see all the details about their transactions. Plus you don't have to go to an office every month to make your deposits or to take part in auctions.You can do all this from the comfort of your house and digital Chit Funds are more reliable, fast and efficient and thus reduces the probability of fraud.
myPaisaa is Registered Chit Fund in Bangalore and is also a completely digital platform thus making each and every transaction very clear and transparent. Our ISR team is always just a call away if you need any help and thus making us one of the Best Registered Chit Funds in Bangalore.