my

Paisaa is one of the best chit funds in India
Welcome to
my

Paisaa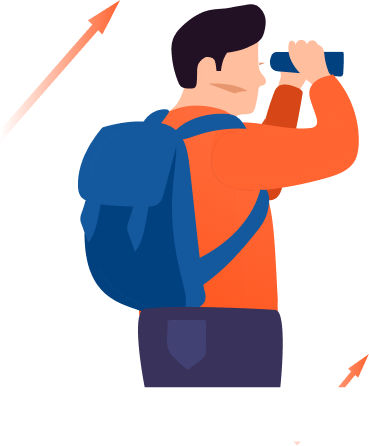 Invest in a new-age version of an age-old financial tool that has bolstered many households across India. Yes, we are talking about Chit Funds, the most flexible way of saving & funding that any Indian can rely on! When it comes to chit funds, myPaisaa is definitely one of the Best Chit Funds in India to invest in.

With a range of unique chit plans, myPaisaa offers multiple auctions per month. This is definitely one of the reasons that make myPaisaa the Best Chit Fund Company in India.
Yes, most people invest in chit fund companies to fulfill their borrowing needs. This implies that multiple e-auctions create more opportunities for people to win the bid. Hence, at myPaisaa we craft chit plans that conduct 4 - 10 auctions in a month whereas most chit fund companies conduct only once a month. Thus, making us one of the Best Chit Funds in India to invest in.

We are also one of the Best Chit Funds in India, as we are 100% digital! Yes, we revel in digitizing the process of chit funds to the most minute detail possible. Slowly but surely, we're filling all the gaps left by the traditional banking sector with our fast & promising chit fund App!
Testimonials that make myPaisaa the

Best Chit Fund Company in India

There are umpteen reasons that people believe in myPaisaa for! To be precise, there are over 20,000 people who believe in myPaisaa as we've crossed this number of downloads in just 2 years! With the undying patronage of thousands of people and their unrelenting faith in us, we are certain that we'll hit all the more installs soon! Thus, securing our position as one of the Best Chit Funds in India.
"The quality of Service by Miss. Kahkashan was marvelous. She made things go very smoothly and assisted me from time to time. myPaisaa is the easiest way to start investing in initial time so that the future can be taken care of properly. I appreciate the team for charging only 2% foreman commission which is actually what is required in the mo box-overdern era of chit funds. I liked the digital process of chit and I highly recommend it to everyone as they are one of the best chit funds in India."
Ramesh Kumar
"Friends, it's a great platform for monthly saving targets! I have 5 subscriptions with myPaisaa and they supported me financially during this pandemic. As the process is transparent, they processed the money within 24hrs! Ms. Varsha coordinated extremely well, I can rate this platform 100/100! "
James Liyo
"MyPaisaa is the most reliable chit I have come across where everything is just a touch away. Kahkashan assisted me during each and every step of the process. Investing with myPaisaa gives me an assurance that my money is safe and it's one of the best chit funds in India, especially in the current pandemic situation."
Naveen H.A
Being one of the best chit funds in India, the roaring love we receive endlessly from our customers reflects in our numbers as well. Yes, we've crossed an estimated auction turnover of 25 crores in a span of just 2 years!
Values we are valued for!
The badge of becoming the Best Chit Fund Company in India doesn't come easy. We have worked hard to live up to each of the promises below. They define us and contribute to the ethos of our brand. These are the values we live by:
Trustworthy
We are a Government-regulatedchit fund company that is Chit Fund Act compliant.
Compassionate
It reflects in our strong & able team & who work hard to harness the potential
Caring
Our customer service team is always there to heed your every concern.
Reliable
Our tech team ensures that our 100% Digital App is up & running at all times, to help you monitor your chit successfully.
Rewarding
ou can refer myPaisaa to a friend & stand a chance to win 1 lac.
These are the reasons that make myPaisaa highly sought after. Invest organically & gain sustainably from myPaisaa - the best chit fund company in India. Install now!