my

Paisaa offers the best 10 Month Chit Fund Schemes
Welcome to
my

Paisaa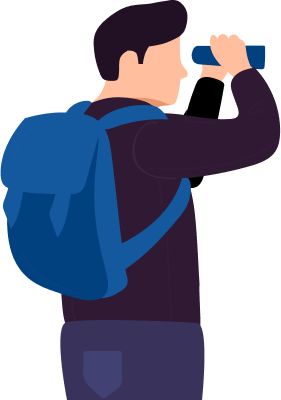 myPaisaa is bringing revolution to your doorstep in the space of chit funds. It is not just in the way we conduct our operations digitally with a technologically-pronounced and 100% digital App. It is also in the way we give a spin to traditional chit plans with our reformed 10 month chit fund schemes.
Yes, we at myPaisaa endeavour to redefine the true essence of investing in chit funds from each and every angle. Hence, apart from charging the lowest commission and bringing technological intervention in the chit fund space, we have set another record. Especially, when it comes to 10 month chit fund schemes.
With over 20,000 App installs, an average 4.5 rating on iOS and Playstore,
we're here to break new ground with our 10 month chit scheme called the 10X10 chit plan.

What makes
my

Paisaa 10 X 10 chit plan unique?

Our latest addition to our list of researched and analysed chit plans, is our latest 10 months chit scheme which is called the 10X10 Chit Plan! Here is a list of reasons you can't that will help you understand why this is the most popular!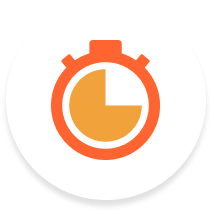 Short time period
Yes, the 10X10 Chit plan is a short chit commitment as it is only for 10 months. This 10 month chit scheme was introduced as we at myPaisaa saw a surge in borrowers as compared to investors when it comes to our clientele.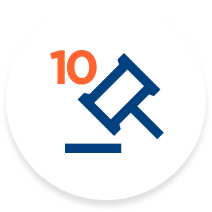 10 Auctions / month
Of all the 10 month chit fund schemes, this is by far the strongest reason that makes our 10 months chit scheme the most sought-after. To give our borrowers more chances to participate and win the auction, we conduct 10 auctions every month to give them multiple chances to get lucky.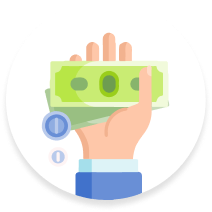 Super-quick Payments
We at myPaisaa ensure that your prize money reaches you well within 24hrs, especially when it comes to 10-month chit fund schemes. Yes, winners should not wait. To help us accomplish this all the more, we are the first ever chit fund company to have partnered with Razorpay. This in turn makes sure that your payments are in safe hands.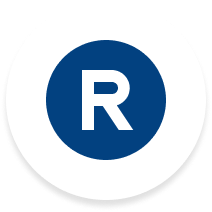 Registered & Regulated
Each and every chit fund under the myPaisaa 10-month chit fund schemes, is regulated by Telangana Chits. Yes, we are registered by the Government of India and regulated by the Telangana State Government under T-Chits. You can visit the T-chits portal at any time and check the status of each and every 10-month chit fund scheme of ours.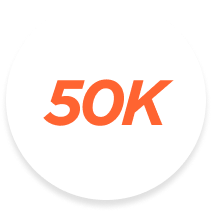 Sizeable Amount of 50K
From our share of customer research, we found out that most of our customers like to borrow/get instantly funded this particular amount of Rs 50,000. This 10-month chit fund scheme is well-received in the market as people like that, they wait for a lesser time-period to receive the amount. Plus, they have the privilege of paying back the amount quickly as well.
6 reasons

you should invest in

my

Paisaa now!

Apart from the reasons above, there are several more that give myPaisaa the credibility it is known for
1

Minimum Documentation
2

Two-minute on-boarding
3

Chit Fund Act Compliant
step 4

Regulated by T-Chits
5

Easy to use digital App
6

Paymentspowered by RazorPay
So get ready to invest in India's most favoured 10-month chit fund schemes and start your funding journey at the lowest interest, and maximize your savings like none other!