my

Paisaa 25 months chit scheme plans are the best there is!
Welcome to
my

Paisaa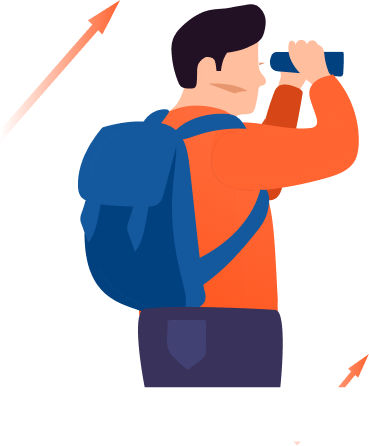 myPaisaaa is India's fastest growing fin-tech App that has an array of 25 months chit schemes. Yes, with the strong intent of revolutionizing what it truly means to save, to each and every Indian from every walk of life, myPaisaa has a range of benefits that will encourage you to invest in our 25 months chit schemes

myPaisaa 50K chit schemes offer advantages like none other! No wonder, our 25 months chit schemes are a joy to invest in as they can be handled with utmost ease as it's 100% digital.
Invest from our wide range of 25 months chit schemes and gain maximum benefits! Our chit fund is crafted for every saver there is. It is made for every borrower there is. It is designed for every investor there is. It is there for every funder there is. With our range of 50K chit schemes, you can be sure of that! s.

Reviving this age-old way of investment, we wish to make people believe in the power of chit funds by providing a backbone to people financially. Yes, with flexible plans that provide easy borrowing and hassle-free investing, we are here with our 25 months chit scheme to bring ease and peace to your personal finances.
The two best 25 months chit schemes are:
When it comes to 25 months chit schemes, our two invaluable offerings by popular choice are:
CHOTA SAVE
This 25 months chit scheme is for Rs 50,000. Yes, for paying a small installment of just Rs 2,000 every month you can accrue Rs 50K at any given time after you win the bid! This 50K Chit Scheme is ideal for fulfilling short-term goals or purchasing costly products. It sure will be your partner in pursuing your interest in expensive buys or even just to familiarise you with the concept of savings and chit schemes.
BADA SAVE
This 25 months chit scheme is for Rs 1,00,000. Ideal for supporting you through the important phases of life like pursuing higher studies or getting married or even an unforeseen emergency hospital expense, this 1 lakh chit fund can sure be your support system, financially.
7 reasons that make my
Paisaa

25 months chit schemes the best!
Transparency in details
We at myPaisaa believe in maintaining utmost transparency about all the details pertaining to every 25 months chit scheme or 50K chit scheme or our brand in general. Right from donning the badge of authentication from the Government of India and the State Registrar of Chits to every chit detail and transaction made, you can log into our App and keep a tab of it all.
Extra opportunities to win
Yes, we understand that you mostly invest in our chit plans for your borrowing needs and that there is nothing more heartening than winning a bid! Hence, to ensure that the participants have more chances to borrow, we conduct 4 to 10 auctions every month, unlike most other chit companies who only conduct one auction a month.
Helpful & reliable assistance
We know that understanding how our different 25 months chit schemes or the 50K chit schemes work, might need some help. Hence, our customer care team is always here to assist you and is equipped to provide quick solutions to your problems.
Easy monitoring
Monitor every chit you've invested in, on the go. Yes, unlike before, there is no need to make hand-written notes or even call anybody to clarify the chit details. All the details pertaining to your chit are right on your App! Yes, you can pay your monthly installment, collect your dividends, participate, and verify information about your chit right on your App.
Swift & timely payments
We have partnered with Razorpay to ensure all payment-related transactions are smoothly handled. Yes, with assured swift payments, you can be certain that the dividends are paid to you on time and that the prize money is also released within 24 hrs after the verification process.
So get ready to accelerate your borrowing journey and saving journey, simultaneously by investing in the most flexible form of savings known to us - chit funds! So what are you waiting for? Join the 20,000+ myPaisaa community, we have the best 25 months chit schemes and 50K chit schemes to offer!