The ultimate 12 months chit scheme - 10X10 Chit Plan
Welcome to
my

Paisaa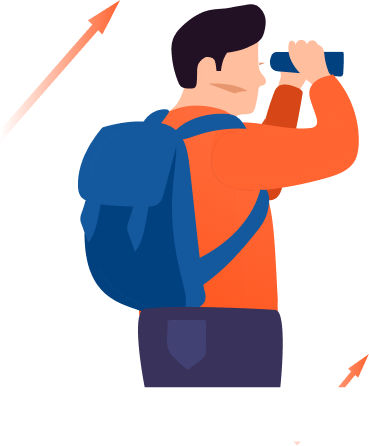 Have you ever felt like the wait is too long when it comes to winning an auction at a chit fund? Well, you no longer will think so. That is until you explore the 12 months chit scheme by myPaisaa. Yes, myPaisaa has created ripples in the chit fund industry with a revolutionary chit plan called the 10X10 Chit Plan.

This 12-months chit scheme is made to meet every borrower's expectation there is. It is a chit plan that holds 10 auctions every month. Yes, you heard that right! This creates more opportunities for every borrower there is by holding an unparalleled number of e-auctions, that is 10 every month. This is quite unique, because most chit funds hold mostly 1 auction every month.
What makes the myPaisaa 12-months chit scheme - 10X10 chit plan all the more great is that it is just for 10 months only. It's a fast-paced chit plan that is gaining a lot of popularity among the myPaisaa community.

After acutely studying our users, we understood that all our chit fund borrowers needed a chit plan that helps them with their borrowing needs. Hence, we became the first and foremost chit funds company, to break every barrier there is with regard to number of auctions. Our chit formats are such that, we hold a minimum of 4 auctions every month. But with our latest 12-months chit scheme, we surpassed every barrier there is to ensure that we become the first and foremost chit fund in India to have a chiit fund where we hold 10 auctions every month.
12 reasons that make the 12 months chit scheme the best!
There are several reasons that make the 10X10 chit plan the best, apart from the defining aspect of the chit plan which are holding 10 e-auctions every month for a time period of 10 months. They are:
Digital Authentication - The best part about authenticating to be a part of the 12-months chit scheme is the fact that you can easily verify all the details required over digital/soft copies of the documents. You can even attest the documents virtually through e-sign.
2-min onboarding - It just takes 2 mins to complete the onboarding process on myPaisaa. All you have to do is virtually share your Aadhar and PAN details along with taking a selfie of yourself. And that is all it takes to join the roaring myPaisaa community.
In App e-auctions - Earlier, the process of conducting traditional auctions was tedious and laborious. But with e-auctions, we're ensuring transparency at every step as you can participate in the 12-months chit scheme from the comfort of your home where you can take part in real-time.
5% commission - Chit Fund commissions usually vary from 5% - 8%. But at myPaisaa, be it the 12-months chit scheme or any other chit plan, we stick to the lowest value of the rung as our streamlined digital functioning of the App helps us evade a lot of expenses.
Razor-pay enabled Payments - myPaisaa is the first chit fund to have Razorpay onboard to enable all our transactions. This ensures that all payment-related transactions are carried out efficiently and quickly.
24hr Payout - After every auction, the winner of the auction is paid the prize money within 24hrs. As chit funds are known for being able to provide money instantly and for their sheer flexibility, it is only fair that we ensure that the winner is paid almost immediately.
Verify chit details on T-chits - All your doubts about the authenticity of our chits can take a backseat as every chit pertaining to the 12-months chit scheme can be verified on the T-chits platform. As our chit fund is overlooked by the Telangana State Registrar, the T-chits platform entails all the necessary details.
20,000+ myPaisaa installs - Although, we have been around only for 2 years, we have managed to create and grow a strong community of over 20,000 users who believe in the essence of chit funds and myPaisaa.
Customer Service - We are known for our stellar customer service. At every juncture of being a part of the 12-months chit scheme, we are always here to guide you.
Scratch Cards with cashback - Every myPaisaa user, whether they are a part of the 12-months chit scheme or not, constantly receives scratch cards at every step of the chit fund journey. These scratch cards are given when you pay your installment, refer a friend, complete e-sign on the App and book your first chit plan. With these, you can win a cashback upto Rs 2,000.
4.5+ App rating - With positive feedbacks from our users and ratings that reflect the same, you can be sure that we are indeed the preferred chit fund for over 20,000 chit fund investors. This rating we've received is indeed an assurance of the same.
Chit Fund Act compliant - Last but not the least, the myPaisaa chit fund and every chit plan we issue, be it the 12-months chit scheme or any other chit plan, is compliant with the Chit Fund Act. Thus, making us a legal and verified entity for you to start your sustainable savings journey with!