Invest in one of the best 1 Lakh Chit Schemes!
Welcome to
my

Paisaa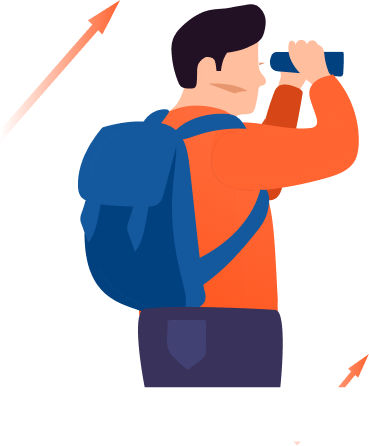 Bada Save, a popular chit plan of myPaisaa is everyone's goto 1 lakh chit scheme! Yes, India's most trusted chit fund App, myPaisaa is here to fulfill all your savings & borrowing needs with a 100% Digital App.

Bringing innovation to India's oldest form of savings, we are here to provide you with a new-age and revamped platform that is perfectly capable of handling all your chit fund needs right from onboarding to the end of the chit period. Perfect for the digitally savvy you, this platform is as flexible as chit funds itself.

With the ease of checking the details of your chit fund at any time you wish and the commitment that you will be guided by a customer service team that will help you out by addressing your queries, you can be well assured of that extra care and service.
By leveraging India's digital structure of UPI, eSignature, & eKYC, we are able to operationally handle the functioning of several chits at the same time with absolute ease. Be it multiple 1 lakh chit schemes, or 50K chit schemes, we are equipped to handle it all digitally.

Of all our chit plans, our 1 lakh chit schemes are the most preferred chit plan for the lumpsum amount one can receive when they bid. Yes, all you have to do is save just Rs 4,000 every month to earn up to Rs 98,000 through an e-auction you win! What's more? Every time there's an auction, you even earn a dividend of Rs 1,120.
Get ready to invest in one of the best 1 lakh chit schemes with us!
Yes, allow yourself to borrow instantly with ease and earn high returns of up to 10%. Being a completely transparent chit firm, you can be guaranteed the same in the manner we conduct our chit funds & payouts. Apart from these, there are several more reasons for you to invest:
2-min Onboarding
All you have to do is just spare 2 mins to start investing in one of the most trustworthy 1 lakh chit schemes. Yes, after you install the App, you just need 2 mins to sign up as you only have to input the Aadhar Card number, PAN Card Number, & take a selfie.
Multiple Auctions
The best part about myPaisaa 1 lakh chit schemes is that we conduct about 4 e-auctions every month. Yes, as we understand that most of our customers essentially rely on us to fulfill their borrowing needs, we like to create more opportunities for people to win the bid.
Multiple Chit Groups
As myPaisaa 1 lakh chit schemes are popular, there are always several chit groups and vacant chits available for you to join! Before you join any 1 lakh chit group, you can verify all the details of the same, to be extra sure on the T-Chits platform.
Digital Handling
Whichever 1 lakh chit scheme you choose to invest in, you can monitor the chit right on your App at any given time! Yes, our App is equipped to handle all the processes that come with investing in the chit. Right from the onboarding process to closing the chit, it can be done entirely on the App.
Digital Auctions
Earlier, the bidding process was conducted physically. It was not only time-consuming but an arduous process as well. With digital auctions or e-auctions, you can participate in the e-auctions of not just the 1 lakh chit scheme but all the others as well, with utmost ease, right on the myPaisaa App.
myPaisaa is the safest chit fund App there is!
Licensed by the Govt of India
Recognized by the Dept. of Promotion of Industry & Internal Trade
Registered by the Telangana State Govt.
Regulated by the Telangana Registrar of Chits
Supported by the Bharat Inclusion Initiative